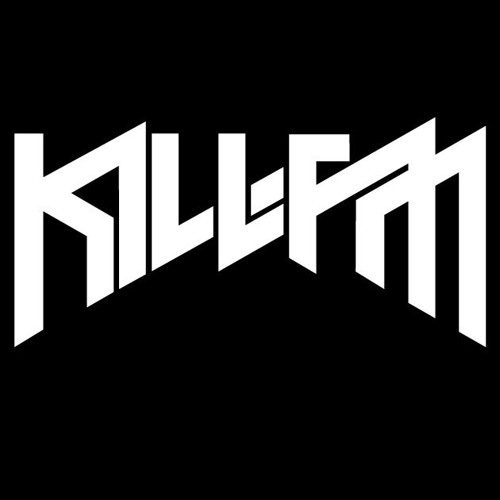 There's not a whole lot to prove this theory, but there's a real possibility that there is something in Sweden's water supply.  We're not entirely sure what it is, but it seems to make everyone into incredible producers.  Proof in point, Swedish duo Kim & Jimmy, aka Kill FM.  These two first found each other on online Swedish music forums and eventually joined forces to create the progressive/electro duo we see today.  We were not only lucky enough to get a "Hello My Name Is…" feature from them, but they were also kind enough to give BPM an exclusive track called "We Will Find You."  If you haven't heard of them yet, it's ok because one listen and it'll be clear that they aren't messing around (at least when it comes to music).  "We Will Find You" is a full five-minutes of 4/4 electro energy and if it doesn't get you moving, you have bigger problems.  These guys are releasing an EP in March and will be touring Europe shortly thereafter.  We're looking forward to seeing what Kill FM comes out with because if this track is any indication, we see good things in their bass filled horizon.  Read below to get a better idea of who Kill FM is and be sure to grab the exclusive free track at the end of the article.
_____________________________
I was raised in…
Kim: Uppsala, Sweden
Jimmy: Borås, Sweden
The reason your are reading about me is…
Because we are Kill FM and this is an interview with us.
Right now we're working on…
Some originals and collabs in the oven!
The first thing I do in the morning…
Kim: Coffee.
Jimmy: Snooze, then snooze again.
The last thing I do at night is…
Kim: Coffee.
Jimmy: Checking the clock and realizing that I should have gone to bed a long time ago (classic).
My Momma always said…
Kim: Life is like a box of chocolate. You never know what you gonna get.
Jimmy:  Aim for what you love to do and don't settle for less.
I love it when people…
Kim: Are spontaneous, and not being afraid of letting loose.
Jimmy: Are genuine and easy to hang with.
I hate when people…
Kim: Are not thankful.
Jimmy: take me for granted, and expect me to be something that I'm not.
If you ever see me walking down the street…
Kim: I will probably NOT see you because I'll be texting on my phone…..
Jimmy: I will probably sing some and wave my hands around like a crazy person while listening to music and starring down the road like a zombie.
My most notable run in with the law…
Kim: Tough Q, don't know.
Jimmy:  hummm…
If I had to say "Sorry" it could be because I.
Kim: ate the last potato.
Jimmy: "accidently" tripped you and then laughed my ass off!
Yo, you see this scar, I got this when I…
Kim: was a kid and jumped on the couch then fell and smashed my head on the table. As I said I was a kid. relax….
Jimmy: smashed my hand into a wall, not my brightest moment
The last time I swore I'd never drink again it was when…
Kim: I fell asleep in a bathtube on a party.
Jimmy: New Year's Eve = super drunk. It was a blast, but the day after wasn't so funny… spent all day watching bad sitcoms in the fetal position feeling sorry for myself!
Future projects and plans…
EP release this spring then touring is on the agenda. And just keep working on our own stuff.
And before I leave I'd like to give a shout out to …
Family and friends for being awesome! And of course to all the wonderful people that supports us and our music, you are the best!
_____________________________
You can follow Kill FM at any of the following links:
*Special thank to Get In PR, Kill FM, Will Frost, & Adrian Karvinen for all their help*
02/11/2013 by Nick Polizos